Introducing Park
Introducing characters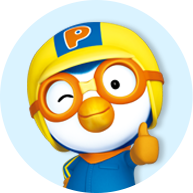 Pororo
The little penguin having lots of curiosity

Pororo is a penguin whose curiosity arouses when discovering amazing thing and full of

playfulness and he wants to accomplish anything he wants to do. Also, he is a mood-maker in Porong village.

Crong
Cute trouble maker baby dinosaur

Crong is a cute dinosaur who always follows Pororo and a walking disaster but also he has

many things to know and to do.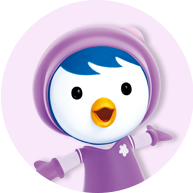 Petty
Outgoing and merry girl penguin

Petty is outgoing and merry girl penguin who has easy-going character unlike her feminine appearance and good at exercising.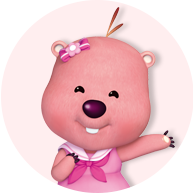 Loppy
Shy girl beaver

Loppy is a girl beaver who is shy, feminine and has excellent cooking skill and takes care her friends kindly.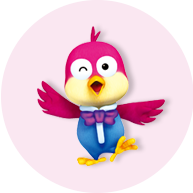 Harry
Pleasant hummingbird who likes singing

Harry is a pleasant hummingbird who likes to sing even though he is tone-deaf, to meddle

here and there and makes his friends feel tiresome but he always makes the mood cheerful.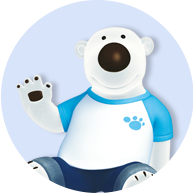 Poby
Good-natured little white bear

Poby is a good and little white bear who is generous like his big size and helps his friend first when they are in trouble.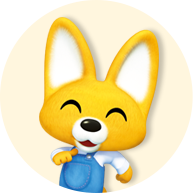 Eddy
Clever invention king little fox

Clever invention king little fox Eddy presents wonderful memories to friends with his inventions which causes small and big trouble.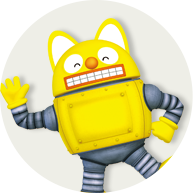 Rody
Slightly dull robot friend

Rody is a robot invented by Eddy modeling after himself and Rody is strong and funny robot friend whose arms and legs are extended.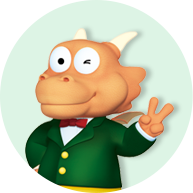 TongTong
Dragon who can practice magic with stick

Amazing magician little dragon who invites Pororo and friends to the world of splendid magic, transforms to huge dragon and fly in the sky.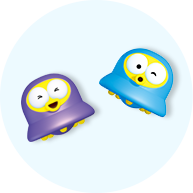 Pipi Popo
Mischief-maker friends from outer space

Pipi with active and outgoing character and Popo with feminine and shy character are mischief-maker friends from outer space.